EVENTS Journal

SUMMER 2020 WOMEN'S COLLECTION PRESENTATION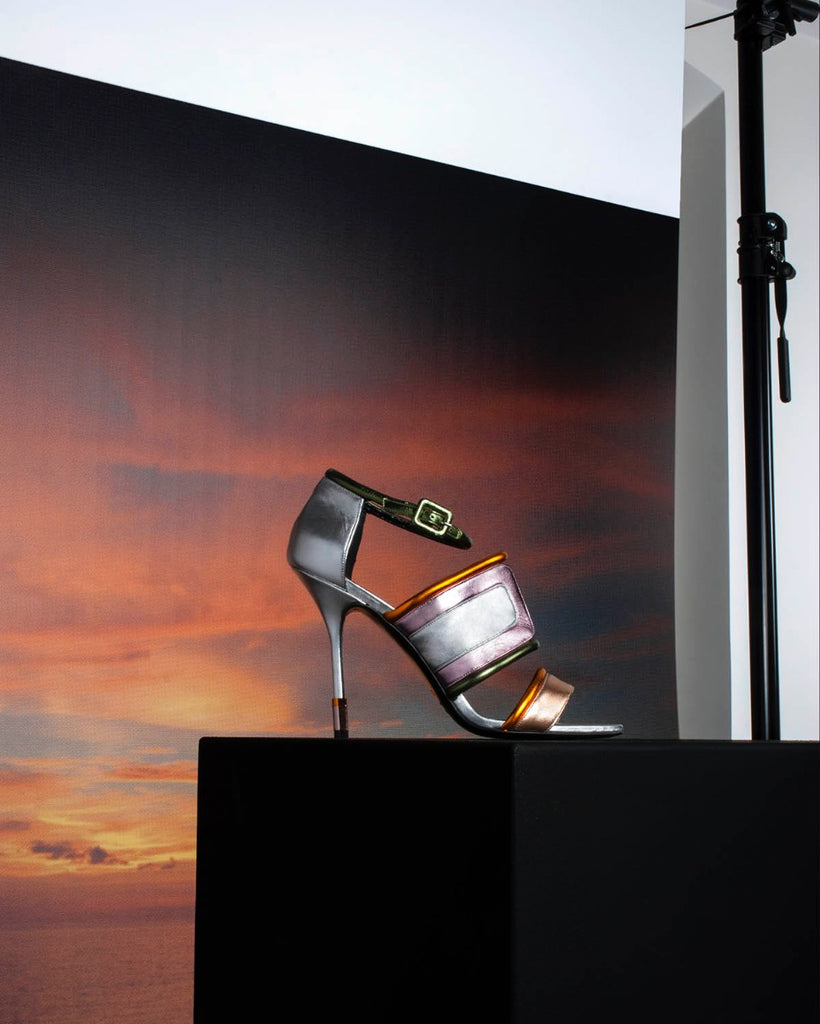 EVENTS Journal

SUMMER 2020 WOMEN'S COLLECTION PRESENTATION

CONSTRUCT, DECONSTRUCT & RECONSTRUCT

A new collection as a step forward in the world of accessories. For Spring Summer 2020, Pierre Hardy continues his prospective work surrounding the shoe. Between neo-glamour, retro and futuristic hybridiza- tion, the collection explores the possibilities of design and architecture, characteristics of the house for the last twenty years. The heels are maximal or merely suggested within a creative arc ranging from hyperbolic to deliberately monastic austerity, to images of ultra slim ankle straps associated with very present on-lays.

The whimsical elegance of the 1960's red carpet, the rock androgyny, the insolence of a western adventu- rer, and the macro soles of an explorer, upgrade this season's lexicon.

His taste for simple lines is expressed through the combination of materials and colours evoking as much automobile lines as Orphism, injected or moulded resins.

The patent leather, sometimes metallic like jewels, are mixed with matte, powder coloured suedes, faux disco lizard, and leopard prints. The monochrome models emphasize the precision of details and the attention to volumes, whether they are rounded, chunky or strictly flat, with sensual curves and strict geometric angles. Candy chains, rings for the heel, and emoji patches add a graphic and fun sophistication to the lines.

The sportswear and outdoor models are mixed and matched with different sneaker styles, propelled into a universe were tradition merges with science fiction. The emblematic silhouette of the Vibe gains in simplicity to resemble a fluorescent felt pen line, like a sound vibration projected onto a white wall. The anamorphous effects reveal the fluid dynamism of the new Vibe. The harnessing of the new Trek Comet migrates onto a sandal with a hybrid heel. The sole of the Comet becomes the foundation of a sandal evoking as much hiking, as technical corsets, or an anatomical shoe, like the representation of Pierre Hardy's high fashion technique.